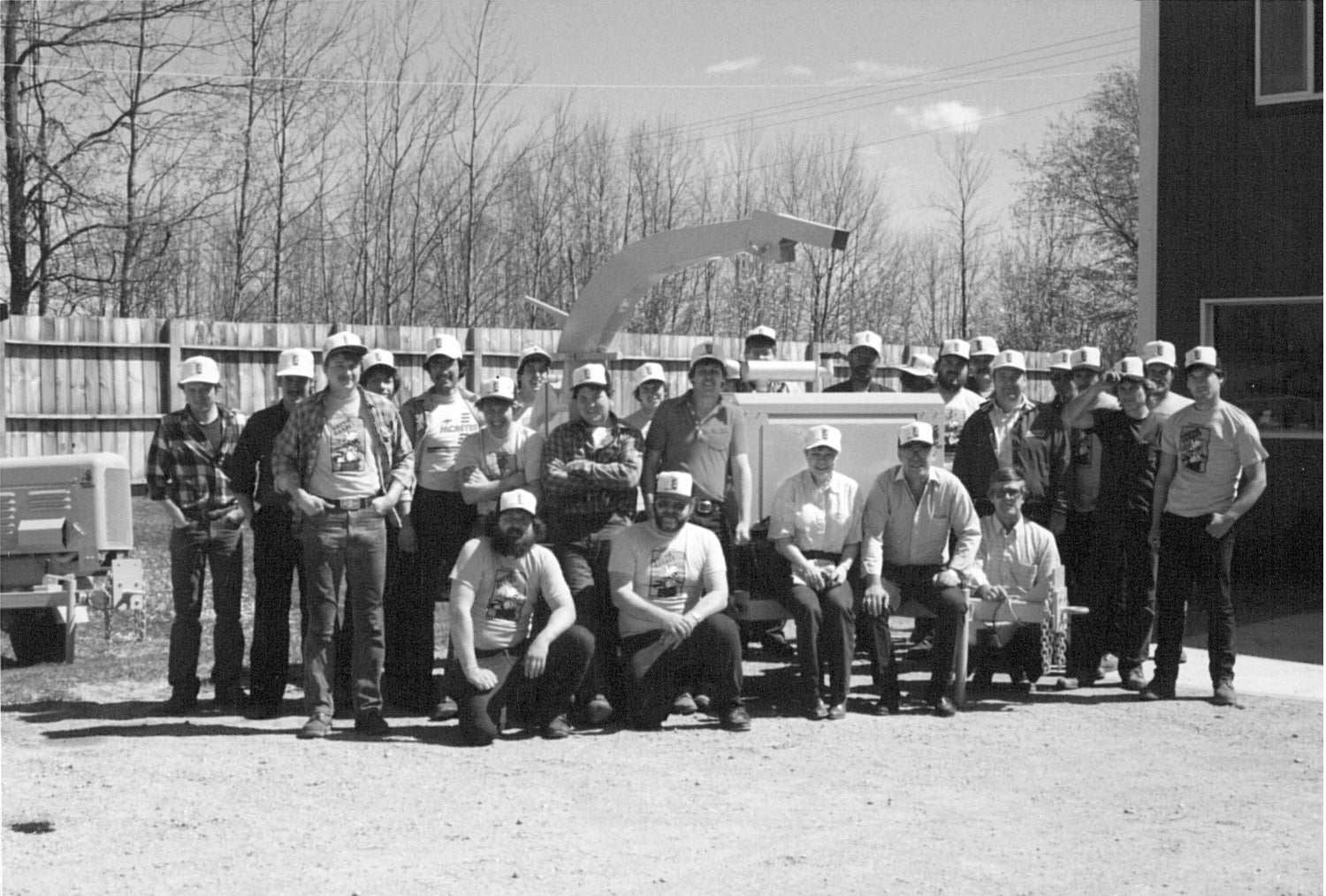 The Bandit Story
In 1983, Mike Morey Sr. and six employees built the first Brush Bandit chipper in a small mid-Michigan warehouse. Today Bandit employs over 600 people in over 340,000 square feet of manufacturing space, serving 56 countries with over 50 different models of hand-fed chippers, stump grinders, whole tree chippers, The Beast horizontal grinders, track carriers and skid steer attachments. Much has changed since 1983, but Bandit's mission statement and core values endure as the foundation for Bandit's commitment to excellence.
Bandit Industries Core Values
HONESTY AND INTEGRITY

We hold ourselves to the highest integrity and ethical behavior and deliver what we promise. We strengthen our reputation through trust. Our dealers, customers, suppliers, community and employees must be able to trust what we say and be confident that we will keep our commitments.

PERFORMANCE EXCELLENCE

Bandit's dedication to quality, performance and customer support is what differentiates us from the competition. It is our employees personal pride and customer focus that continuously drives us to improve our processes and the products and services we provide. Our continued success depends upon addressing the needs of our employees and exceeding the expectations of our dealers and customers.

TEAMWORK

Bandit's diverse set of talents, thinking and opinions is what makes our team strong. We respect and value differences in opinions, experiences and backgrounds. We know that only by working together, we can we produce better results than any one of us can achieve on our own.

COMMITMENT

We make meaningful commitments to each other and those with whom we work and serve. We are committed to providing a safe, personally satisfying work environment for our employees. The commitment we share is essential to meet the needs of our dealers and customers. It is our duty to carry forward the Bandit legacy.